Application Examples —
Crankshaft Type Check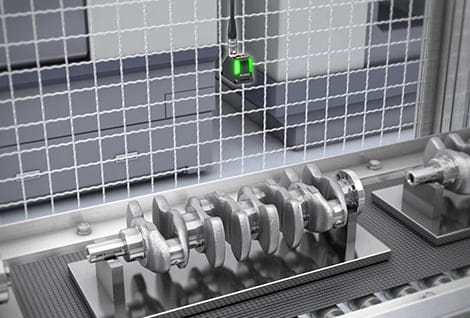 Industry

Automotive industry

Advantages

Support for multiple product types

Detection details

Sensors are used in the crankshaft transportation process to detect the product width, helping to check that incorrect product types are not included.
Judgement details
OK

NG
Key installation points
Conventionally, multiple photoelectric sensors or proximity sensors were used in product type detections, but these detections can be performed with just one IV Series unit.
Also, the "width" tool can be used to set thresholds to actual dimensions.
Furthermore, settings for up to 32 product types can be registered. This makes it possible to support multiple product types.
Find an Application