Application Examples —
Flap Shape Detection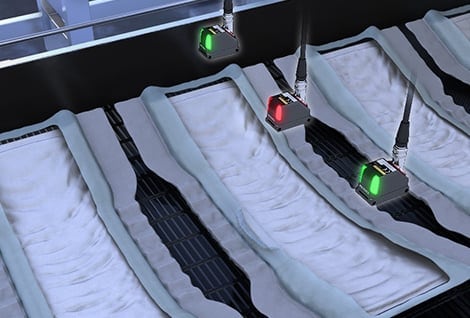 Industry

Resin, rubber, and other material industries

Advantages

Improved yield

Detection details

Sensors are used to detect misshapen side flaps on diapers being transferred on a conveyor.
Judgement details
OK

NG
Key installation points
With reflective sensors, detection is possible only at certain points.
The multiple detection tools of the IV Series make it possible to check the entire surface of a target using only a single sensor.
The added ability for high-speed processing also eliminates inspection mistakes to ensure stable detection.
Target changeovers are also smooth with no need to change the sensor installation position even if the target type or size is changed.
Find an Application