PLC(Building-block/ Modular/ High Speed type)
Building-block programmable logic controllers (PLC) with high-speed processing and expanded memory. Easily record all PLC data with synchronised video to quickly diagnose and troubleshoot when a production error occurs. These PLCs also seamlessly connect to other factory automation sensors and devices.
Products Lineup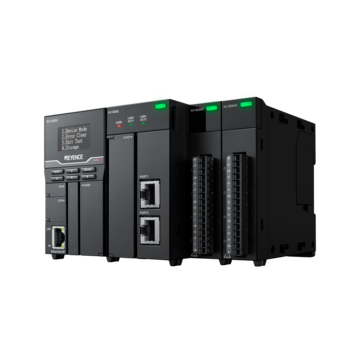 PLC with built-in operation recorder function.
Features
Reduce downtime through recording, playback, and analysis. Recording of all devices
Quick recovery with the ability to know the cause of problems and to perform fundamental countermeasures.
Positioning/motion control system KV-X MOTION
From positioning with limited axes to multiple-axis synchronisation control, customer requests are varied. The KV-X MOTION is designed to be a system capable of meeting a wide range of requirements.
Exceptional speed and storage that exceed expectations for PLCs
The Ultra High-speed PLC Delivers Real-time Control