HMI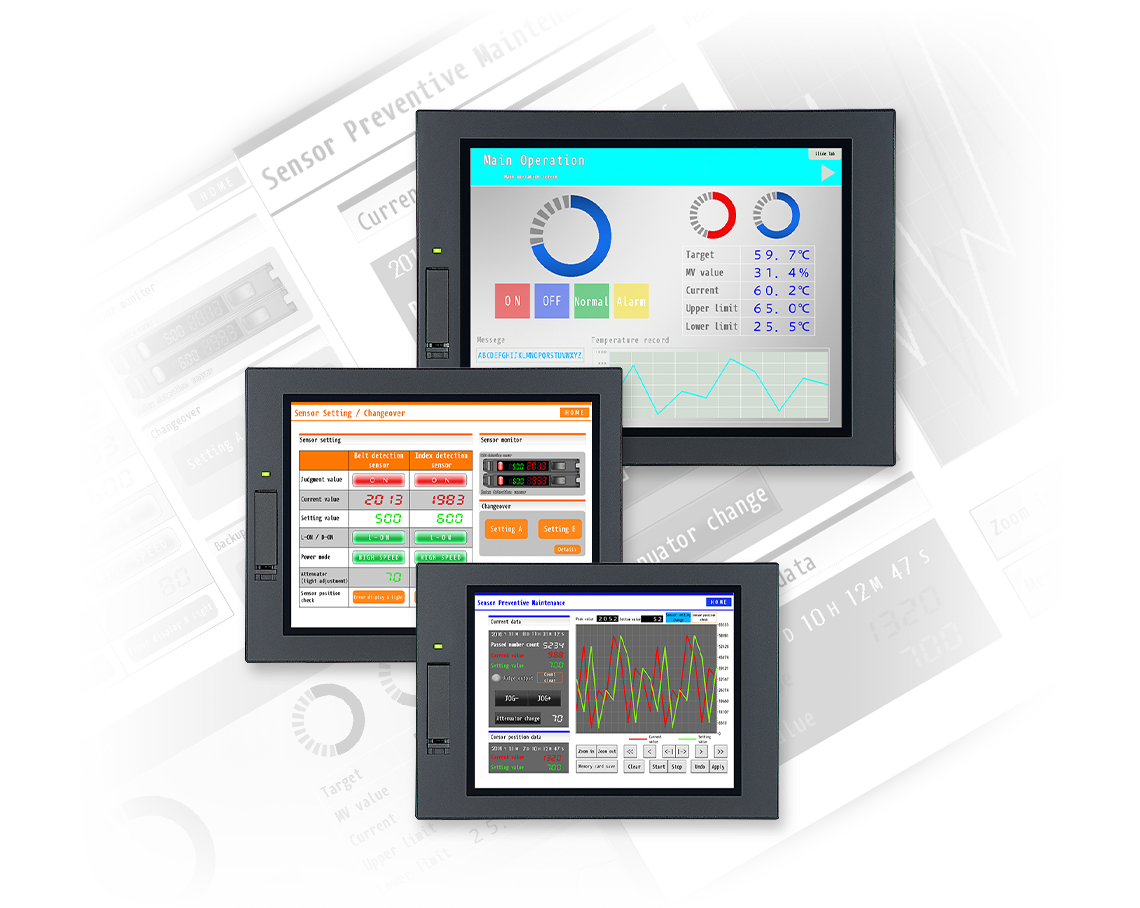 Touch panels that meet the diverse needs of production sites. Take advantage of a function to keep your machines and processes running efficiently.
Products Lineup
Advanced graphics at no extra cost
Features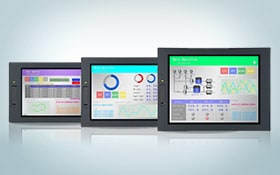 LARGE EQUIPMENT HAS COMPLEX FUNCTIONALITY(VT5-X)
The VT5 Series of touch panel displays offers not only a high-resolution XGA display with 16 million colours but also a variety of standard-equipped interfaces including RGB input and connectability to Vision systems.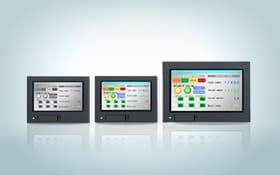 SMALL EQUIPMENT NEEDS AMPLE DISPLAY AREA(VT5-W)
The touch panel displays of VT5 Series products offer improved graphics at the same cost as conventional models.
Support equipment of more than 400 models from 23 vendors All models are compliant with RoHS