Vision Systems
KEYENCE offers the Industry's Most Complete Vision System Lineup. See how award-winning camera and lighting technologies address the most common vision system challenges, such as glare, low-contrast, and acceptable part-to-part variation to provide the image stability, quality and consistency required for nearly any application. The KEYENCE vision system lineup includes cameras, lensing, and lighting options with resolution up to 64MP, as well as 3D and line scan cameras for increased capability to complete any inspection process.
Products Lineup : Vision Systems
High Performance, Icon-driven system with easy-to-use tools for simple setup by any user.
Features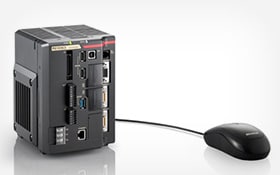 Intuitive, Icon-Driven Vision System Allows Anyone to Setup Reliable Product Inspections
The CV-X Series makes product inspections available to everyone with just a few clicks through Intuitive, interactive menus.
A Full Lineup of the Industry's Fastest Cameras Providing Solutions to the Most Challenging Inspections in Manufacturing
A super-high-resolution 64M pixel camera has been newly added to our conventional lineup of area cameras. They are now selectable according to production line speed, installation space, and inspection target, bringing the total number of area cameras types in this lineup to 22.
The CV-5000 Series has the largest number of camera types for its class, letting you select the optimum camera for a wide range of applications.
Products Lineup : Other Accessories
High-intensity lighting to ensure high quality images are captured every time.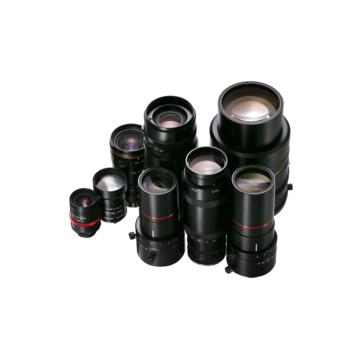 Ultra high-resolution, low distortion lensing for area and line scan cameras.