Measurement Systems
Turnkey automated optical measurement systems.
Lineup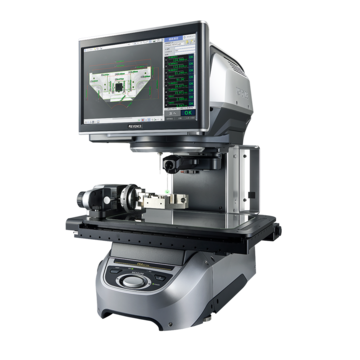 Capable of high-definition imaging, the IM-8000 Series Image Dimension Measurement System has triple the detection performance of conventional systems without sacrificing its simple operation; just place the part on the stage and press one button. With a 20-megapixel CMOS sensor and a new algorithm for stable edge detection, high-accuracy measurement on up to 300 features within seconds is now possible. A newly developed, optional automated rotary fixture allows for 360' multi-surface measurement on diverse part sizes and shapes. Achieve accurate and repeatable measurements instantly with its 'place and press' operation; this ensures consistent results regardless of operator experience. The fast, accurate, and easy-to-use interface of this product solve various measurement-related problems.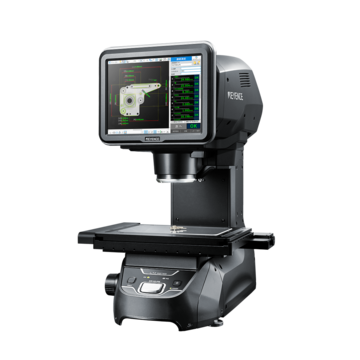 The LM Series High-Accuracy Instant Measurement System is an automated inspection system that can perform measurements to +/- 0.7 μm accuracy and +/- 0.1 μm repeatability at the push of a button. Similar to the IM Series, the unit has built-in edge detection with automatic focus and lighting. The unit also automatically records measurement data and creates detailed inspection reports. The image showcases our latest LM-1100 model which houses high-resolution double telecentric lenses for precision optical inspection and a large 9 x 5 inch field of view.
High-accuracy (±0.1 µm) measurement can be performed easily just by placing the part on the stage and pressing a button. Three measurement methods are available: high-accuracy image measurement, non-contact height measurement via a multi-colour laser, and contact measurement via a 3D touch probe. This product drastically reduces the dimensional measurement time of complex parts and ensures accurate measurements with no variations between results obtained by different operators.