Temperature Sensors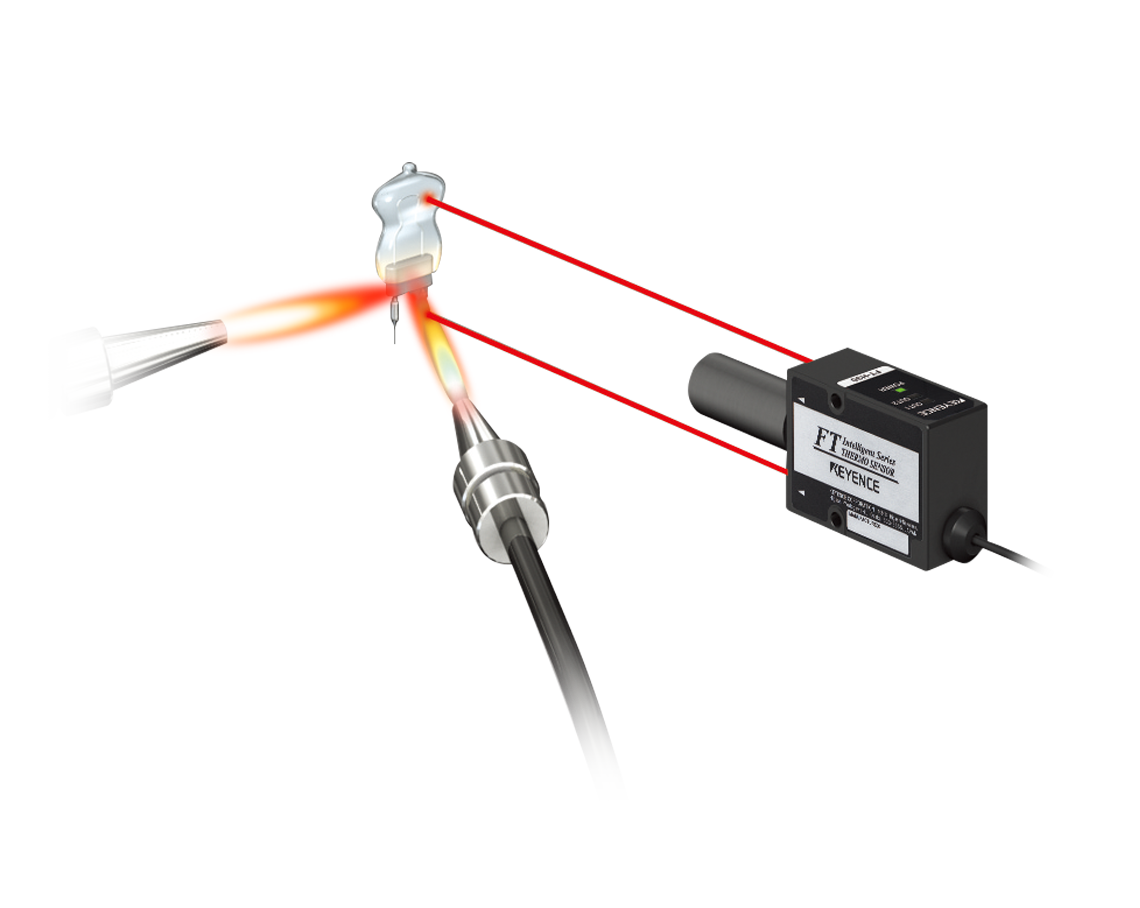 With a compact sensor head that requires no emissivity setting and an unlimited detecting distance, this easy-to-operate and high performance digital infrared temperature sensor has fast responsiveness and highly repeatable detection.
Products Lineup
New high-temperature and ultra long-range models have been added to the lineup of FT Series Digital Infrared Temperature Sensors
Features
Obvious Detection Range with Visible Laser Pointers
The FT Series is equipped with two laser pointers* that clearly indicate the detection range, simplifying installation.
Varied Lineup with Detection at Distances of up to 3000mm
Depending on the application, an increased distance between the target and the sensor may be necessary.
With several sensor head options available - from small beam spot to long range—the FT Series can be used in a wide variety of installation environments.