Intuitive Vision System
CV-X series
Intuitive Vision System
CV-X series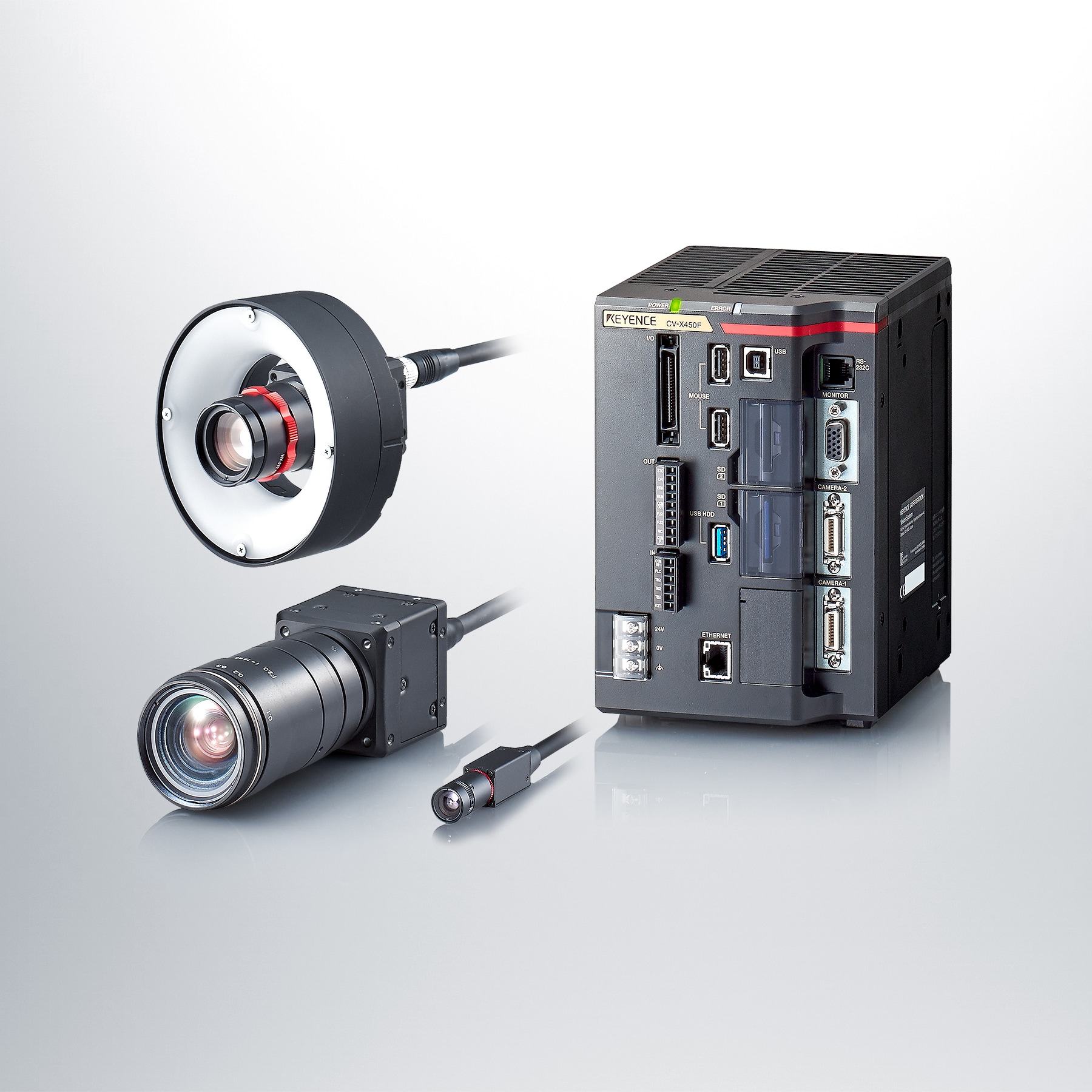 Making Advanced Inspections Available to Everyone with Just a Few Clicks through Interactive Menus
High Performance, Icon-driven system with easy-to-use tools for simple setup by any user.
Vision System with Unlimited Flexibility
Multi-Spectrum lighting incorporating LEDs in eight colours and a dedicated control circuit.
Synchronised lighting, colour control, segmented lighting, and high-speed image capture without complicated PLC integration.
Accurate sorting, even between slight colour differences
Detect height changes while removing glare
Simple selection of optimal lighting
Features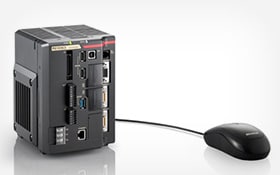 Intuitive, Icon-Driven Vision System Allows Anyone to Setup Reliable Product Inspections
The CV-X Series makes product inspections available to everyone with just a few clicks through Intuitive, interactive menus.
A Full Lineup of the Industry's Fastest Cameras Providing Solutions to the Most Challenging Inspections in Manufacturing
A super-high-resolution 21M pixel camera has been newly added to our conventional lineup of area cameras. They are now selectable according to production line speed, installation space, and inspection target, bringing the total number of area cameras types in this lineup to 22.
Vision System Lighting and Programming Made Easy
With NEW LumiTrax™ Tuning, anyone can create 3D inspections by simply selecting the best image of your part from a displayed list of choices.