High-speed, High-accuracy CCD Laser Displacement Sensor
LK-G3000 series
High-speed, High-accuracy CCD Laser Displacement Sensor
LK-G3000 series
6 sensor-heads are available with the newly-developed algorithm and 2 types of optical systems.
Features
World's Fast Sampling Speed of 50 kHz
Industry Best Accuracy of ±0.02% (LK-G10/15)
Class Best Repeatability of 0.0004 Mil (0.01 µm)
Multifunctional Controller
Simple, Menu Driven Software
RECOMMENDED
Latest Technology
Fast, accurate, and capable of measuring various targets. World-Class performance in every aspect provides precision for any application.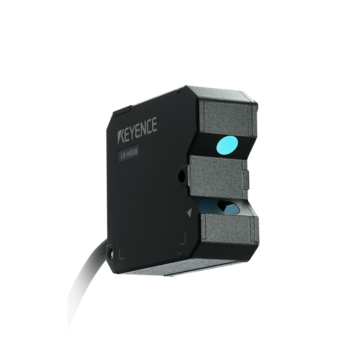 Fastest in the World: 392kHz
Highest Accuracy in its Class: ±0.02%
Highest Repeatability in its Class: 0.005μm
NEWLY DEVELOPED "ABLE II" CONTROL
New mid range sensor heads: LK-H008/82/87/152/157
View Catalogue