Safety Light Curtain
GL-S series
Safety Light Curtain
GL-S series
Compact Protection!
Safety Light Curtain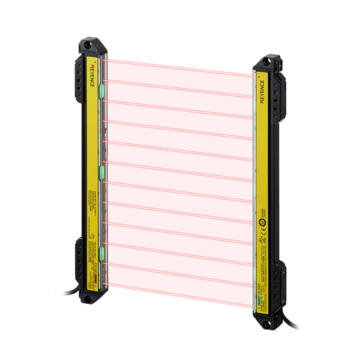 Approximately 1/2 the size of conventional light curtains*. In the past, compact applications made it difficult to integrate light curtains due to the size of the light curtains. This is why KEYENCE developed the GL-S Series of compact safety light curtains. Featuring two unique designs and simplified wiring options, the GL-S Series offers ideal solutions for countless safety needs. (* Compared to the volume of conventional KEYENCE models)
Features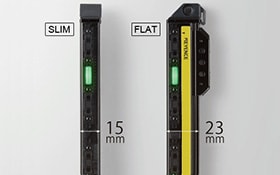 Seamless Integration Into Equipment
If the light curtain is mounted on a frame using the above method, the depth is a mere 15 mm compared to the 31.5 mm of the conventional model.
Quick and Easy Installation
Built-in mounting brackets and simplified wiring.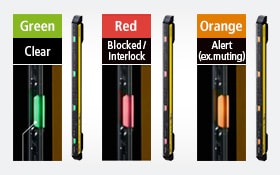 Easily Identify Operation Status
The status indicators can be illuminated in three colours — green, red, and orange — by activating an external input, making it possible to use them as work instruction lights.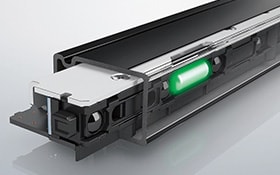 Built-in Durability and Functionality
Environmentally resistant, durable housing