High-speed 2D/3D Laser Profiler
LJ-V7000 series
High-speed 2D/3D Laser Profiler
LJ-V7000 series
High-Speed and Accurate Inline Profile Measurement of a Wide Variety of Targets the Ultimate Quality Control Provided by KEYENCE
THE WORLD'S FASTEST AT 64,000 PROFILES/SEC. Speed that makes the measurement of any product and of any shape a reality!
Applications
Tailored blank welding appearance inspection

Warpage and flatness

Width and position

Profile and cross section
Features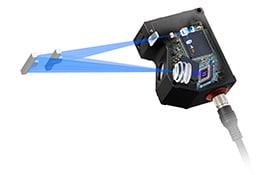 Stable, High-Accuracy Measurement of Even Difficult-to-Detect Targets
This is the first time in the world that a blue laser has been used for a 2D laser displacement sensor, and the result is extremely stable measurement.
Revolutionary Speed and Stability
Our newly developed CMOS with a wide dynamic range provides excellent speed and stability that were not possible until now.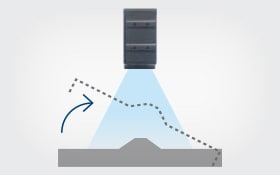 A Profiler Built for Inline Measurements
A rich suite of adjustment functions makes it possible to handle issues such as positional misalignment, variation, and tilt of the target in real time.
Easy Configuration for Any User
Settings can be configured in only 3 steps, ensuring easy configuration for veterans and novices alike.